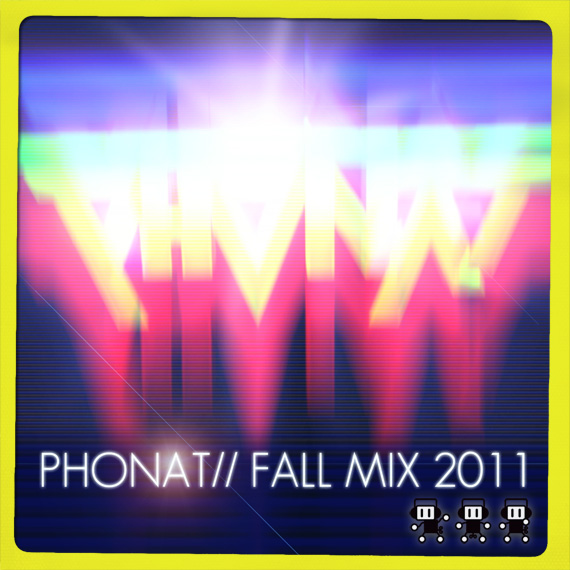 Phonat Mix Fall 2011 by MofoHifi Records
Phonat – Summer Disco Mix 2011 (1 hour) by MofoHifi Records
Tracklist:
tiger & woods – gin nation
jay shepard, tad wily – a sopot connection
jean tonique – dynomite
mam – throw down
tiger & woods – deflowered
5eya – radiogame
oskar – come on (brave remix)
vince fierro – the finest
sean biddle – darlin (mam remix)
alec carlsson – make it move
quinten 909 – romance supreme
steve angello, dave armstrong – groove in u
moullinex – superman (lorenz rhode remix)
le knight club – soul bells (quinten 909 remix)
dj eq – atmosphere
coeur damour – get your eyes
coeur damour – taunt
ll ton j – roger more
opptimo – travellers (phonat remix)
motor city drum ensemble – raw cuts 2
dionigi – feel it in the air
polymath – my way to surf
go go bizkitt – reach up
pierre de la touche – song of sirens (louis la roche remix)
fred falke, alan braxe – intro
c-code – burning up in here (rubix remix)
Check out Phonat's Ghetto Burnin' being used to great effect as the music for the "Good Life" Trailer for Test Drive Unlimited 2 computer game. This combined with the track's use on a TV advert for '24' has brought the track to the attention of a lot more people this month! [ buy the track on iTunes ]
Download / listen to Phonat & 5eya DJ set live at Milk, January 2010.
Phonat & 5eya Live DJ set at Milk Club, Italy, January 2010 by MofoHifi Records
Check out Phonat's 30 minute guest mix on Annie Nightingale's legendary BBC Radio One show. Free mix download.
Phonat BBC Radio1 mix 15-01-10 by Phonatmusic