from http://www.gottadancedirty.com/2013/06/12/gdd-guest-mix-phonat/


more info right here on MTV
After nearly three years since his last release – years spent locked away painstakingly developing the exact sound he is looking for – the incredible Phonat returns this summer with a new E.P. "Identity Theft".
Phonat has crafted an exceptionally intimate and personal journey, exploring themes of the soul within the machine, the passage of time and the passions and challenges of the creator.
BUY NOW –> beatport / itunes / spotify
MofoHifi Records and OWSLA are pleased to announce the online premier of the full length version of "Ride The Prejudice" from the forthcoming "Identity Theft" EP.
Check it out here http://pitchfork.com/reviews/tracks/15469-ride-the-prejudice/
Following Skrillex winning a Grammy for Scary Monsters and Nice Sprites (congratulations Skrillex) we remembered that we never posted Phonat's awesome remix of the track, which takes it in a totally different, more introverted dubby direction. If you have only heard Skrillex's Grammy winning original, check out the Phonat version and you may have a few surprises!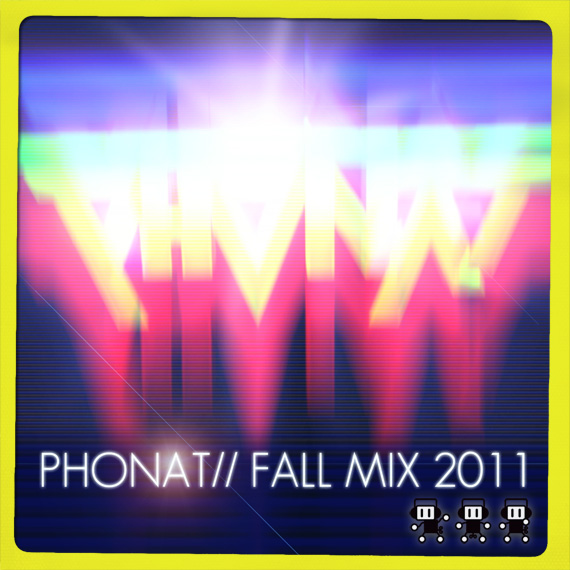 Phonat Mix Fall 2011 by MofoHifi Records
MofoHifi records are delighted to announce the first tour dates for Phonat in North America. These are the first dates Phonat has ever played in the USA and Canada and further dates will soon be announced for 2011 and 2012. Please check the face book events page for latest news.


Or view all upcoming gigs on the "dates" page on this site.
Phonat – Summer Disco Mix 2011 (1 hour) by MofoHifi Records
Tracklist:
tiger & woods – gin nation
jay shepard, tad wily – a sopot connection
jean tonique – dynomite
mam – throw down
tiger & woods – deflowered
5eya – radiogame
oskar – come on (brave remix)
vince fierro – the finest
sean biddle – darlin (mam remix)
alec carlsson – make it move
quinten 909 – romance supreme
steve angello, dave armstrong – groove in u
moullinex – superman (lorenz rhode remix)
le knight club – soul bells (quinten 909 remix)
dj eq – atmosphere
coeur damour – get your eyes
coeur damour – taunt
ll ton j – roger more
opptimo – travellers (phonat remix)
motor city drum ensemble – raw cuts 2
dionigi – feel it in the air
polymath – my way to surf
go go bizkitt – reach up
pierre de la touche – song of sirens (louis la roche remix)
fred falke, alan braxe – intro
c-code – burning up in here (rubix remix)